This guide will walk you through the steps to accept and work with a Translation task in Language Cloud and Studio
1. Click "Inbox"
Go to the "Inbox" in Language Cloud.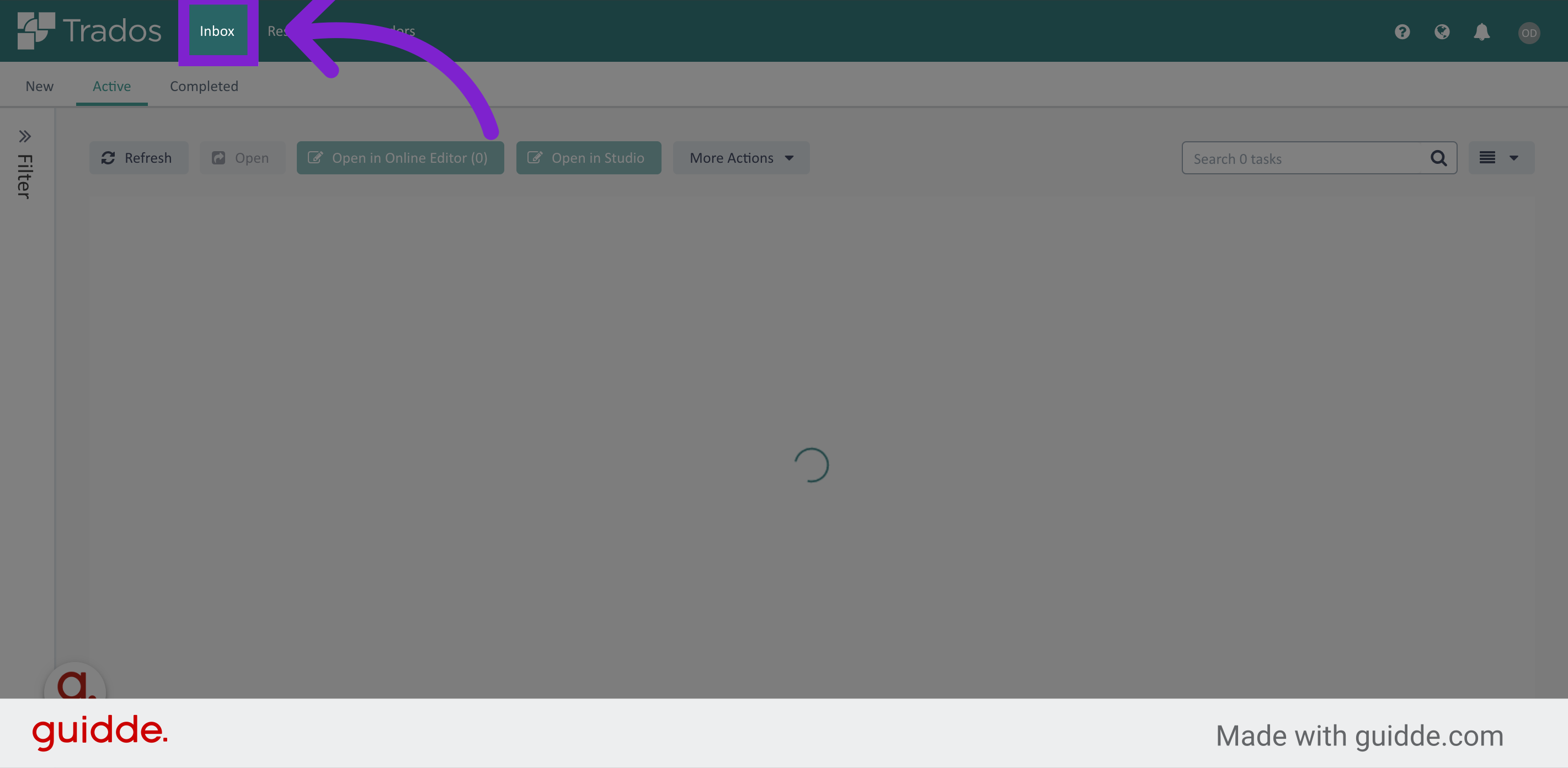 2. Click "New"
The Inbox has three different tabs for tasks that are New, Active and Completed. Click on the "New" tab to see new incoming tasks.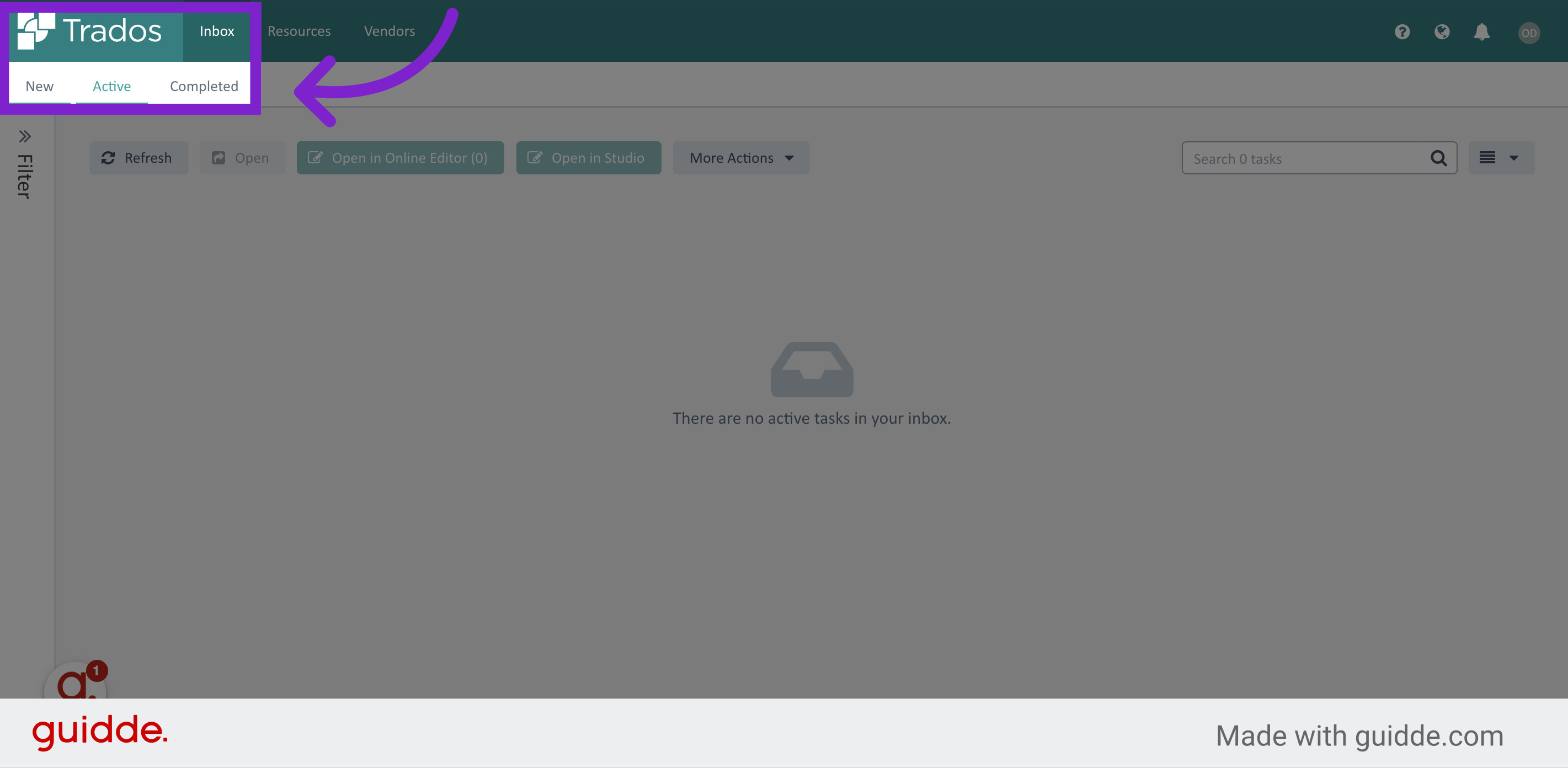 3. Accept the Translation task
Select the check box next to the task name and then click on the 'Accept' button to start the translation task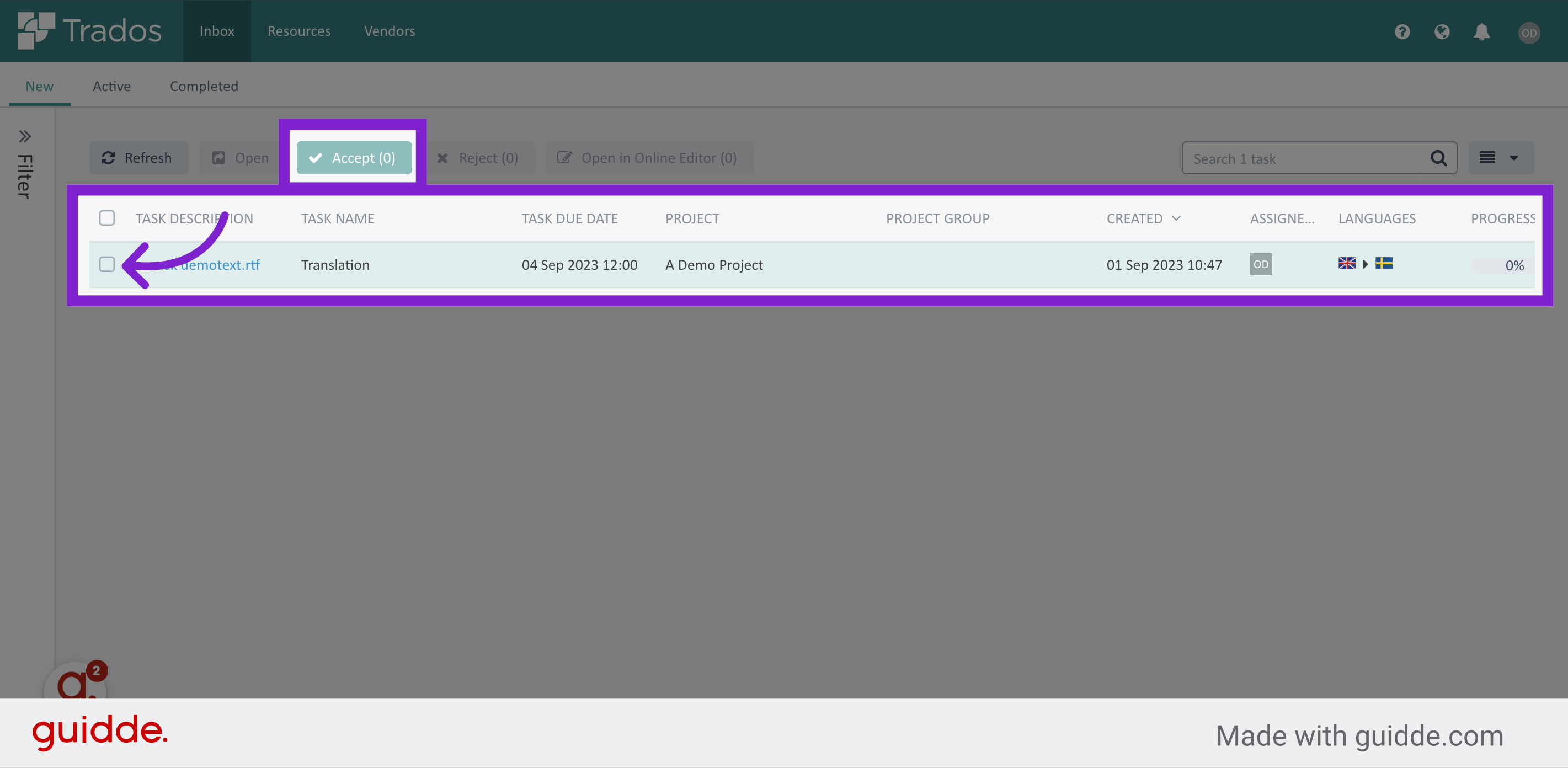 4. Choose 'Open in Studio'
The task is now moved to the Active tab in the inbox. Now you can decide how you want to translate the file.
Once again, select the check box next to the task name and then either choose to use the Online Editor och click 'Open in Studio' to work in your regular desktop Studio program.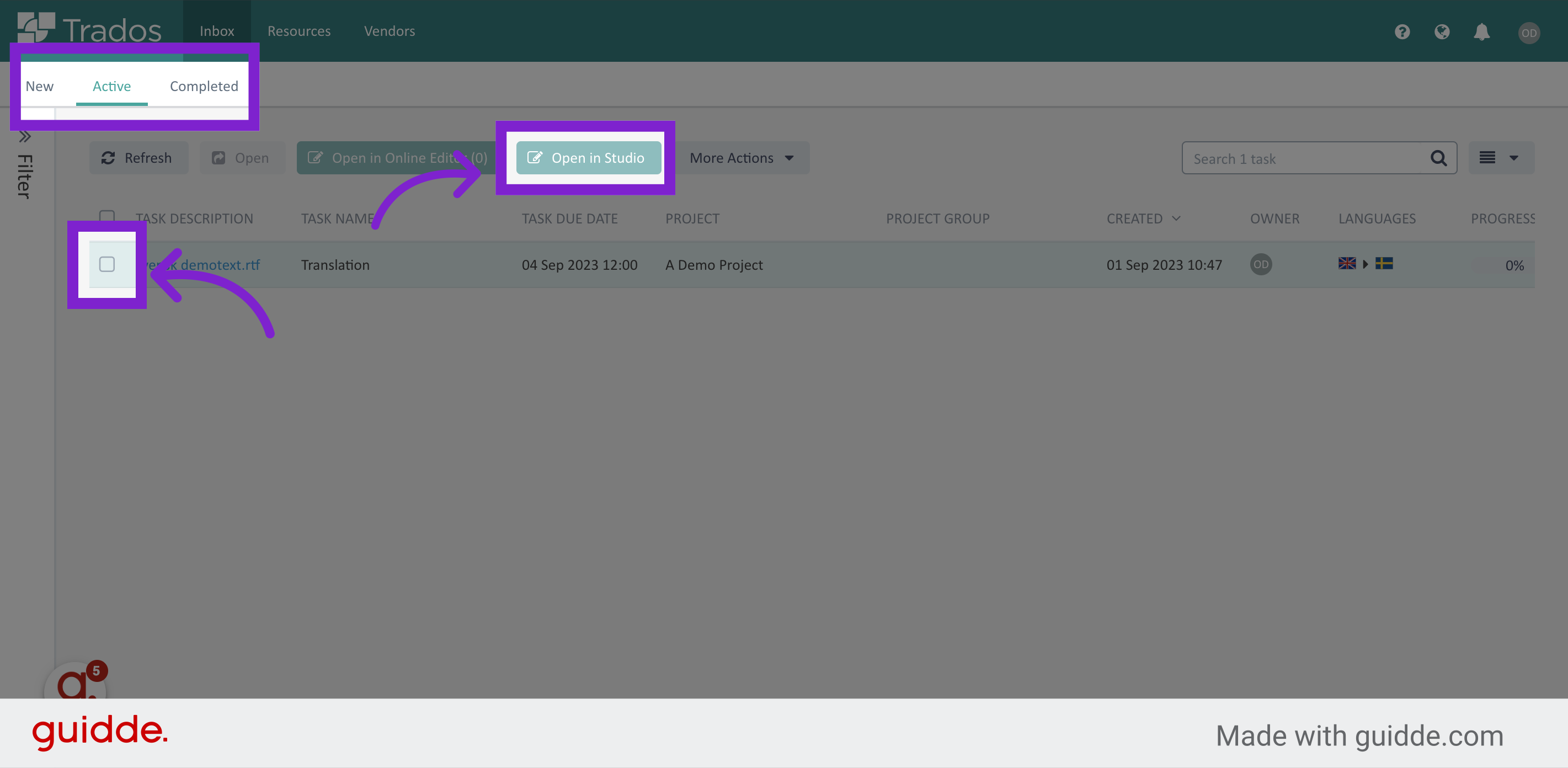 5. Login in Studio using the same login credentials as online for Language Cloud
In Studio, please check that you are logged in correctly using the same email and password as are using online in Language Cloud.
In the top right hand corner you should see our company name as shown in this image.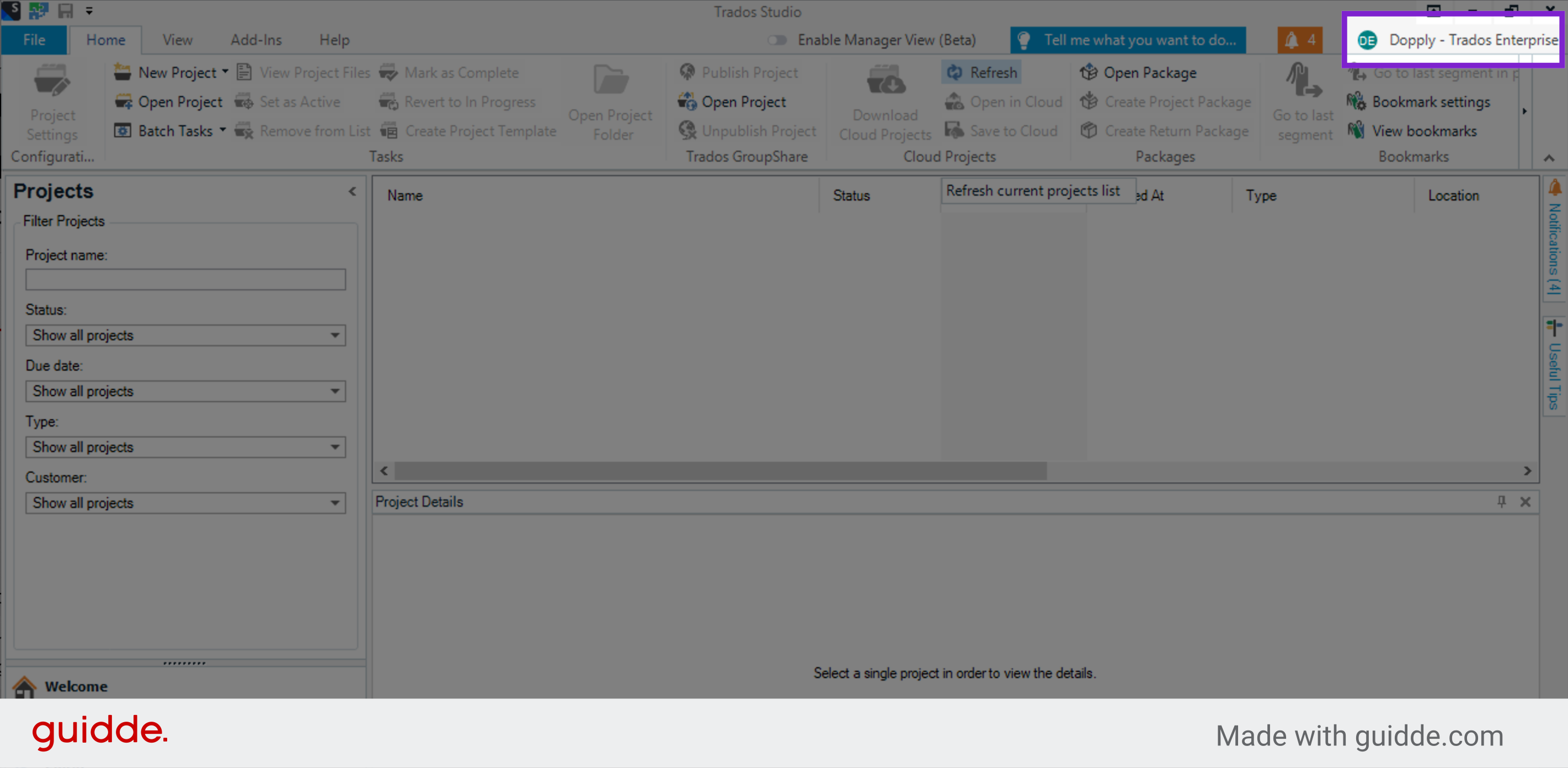 6. Check that you are correctly logged in
Clicking on 'Sign in' in the top right hand corner of Studio opens up the login screen. You need to be logged in to our Language Cloud server, as shown here, to work with the cloud translations.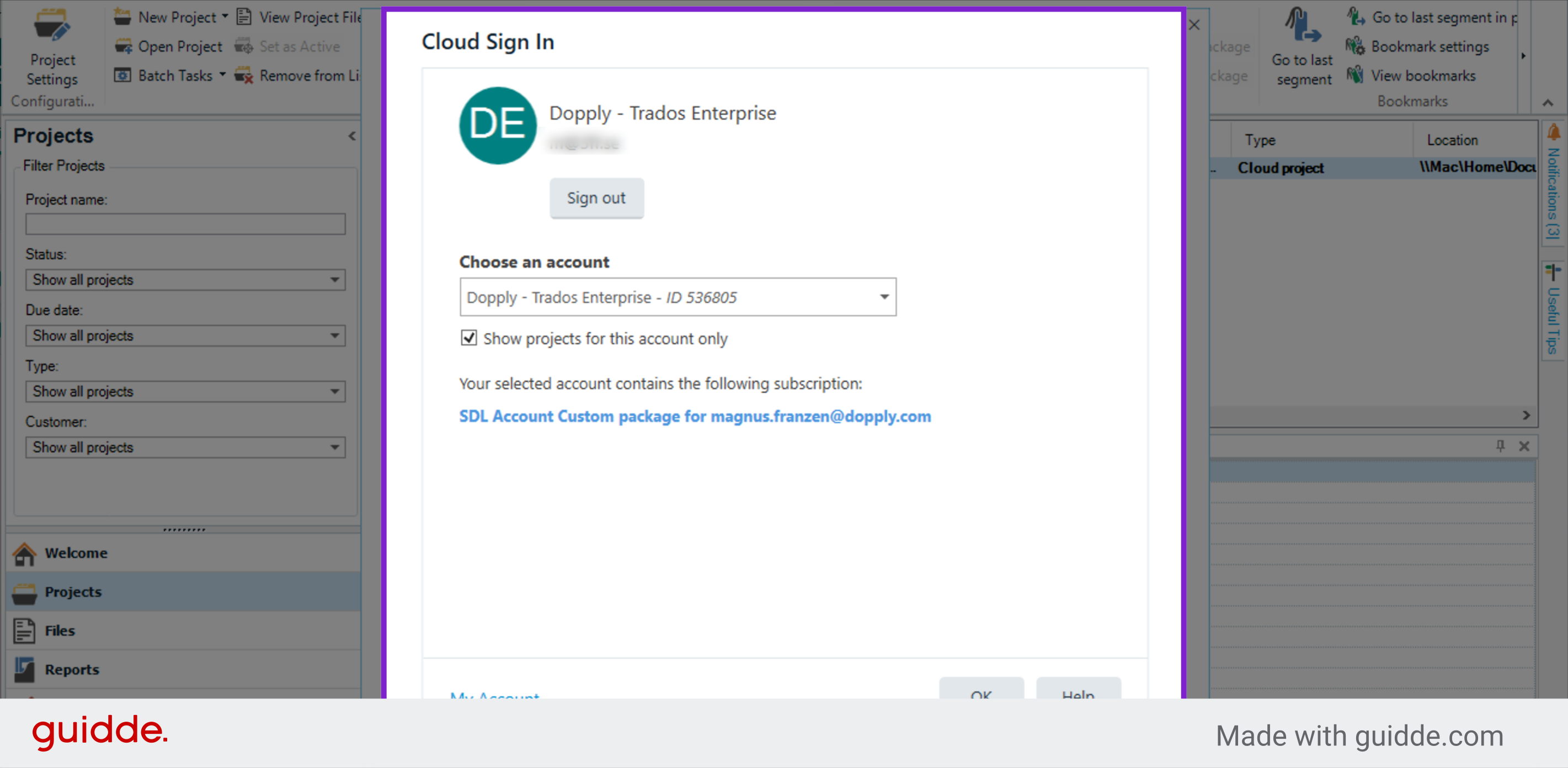 7. Refresh to show your cloud projects
Click on the Projects tab in Studio. Your translation task should be listed here now. If you don't see your translation task in the projects list use the Refresh button in the cloud ribbon at the top of Studio.
Double click on the project name to open the file view as you would with any regular project.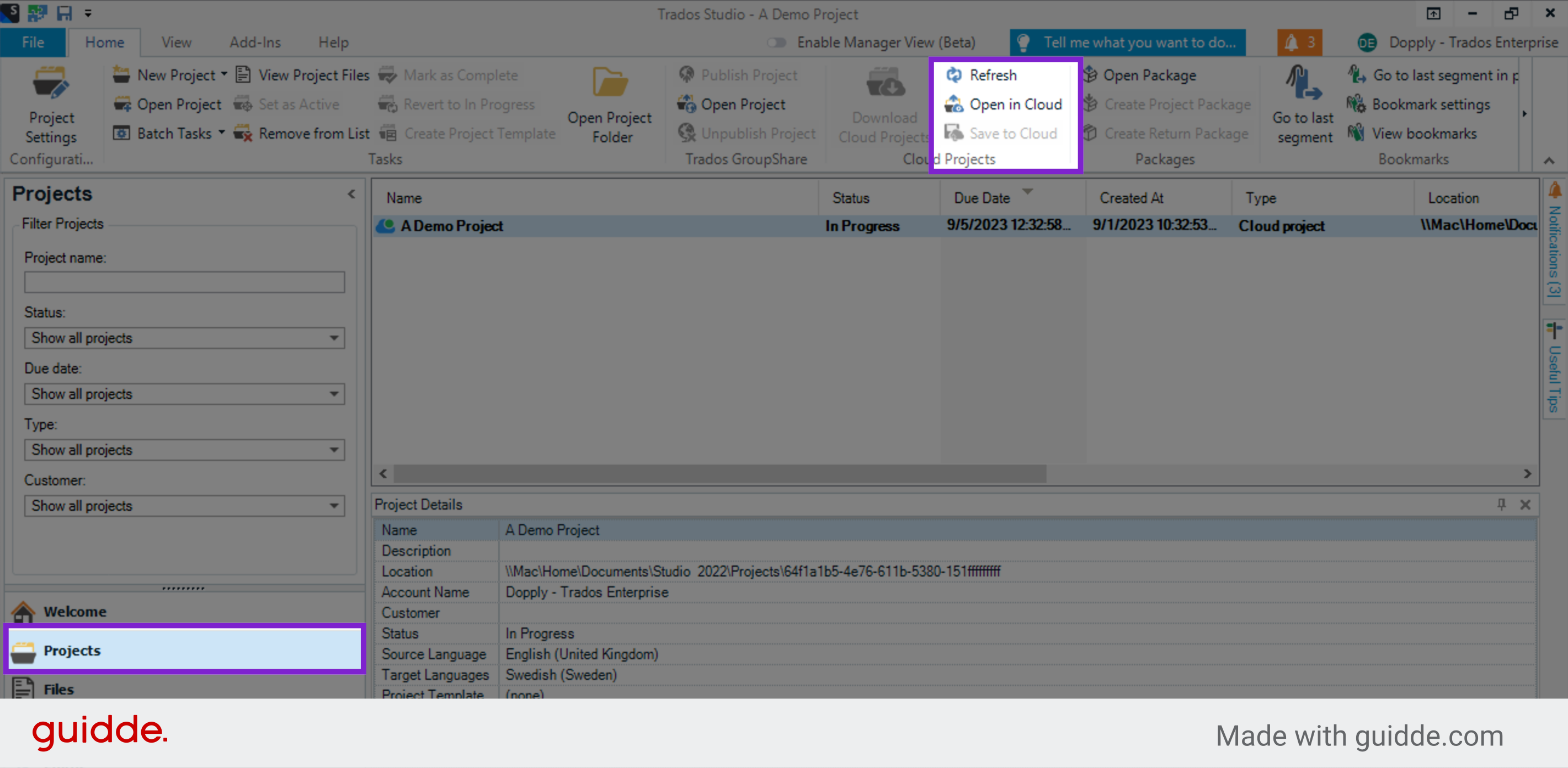 8. Save your work
You save your ongoing work using the regular Studio Save Button. Did it work? If you login to Language Cloud and choose to open the file in the Online Editor you should see your translated and saved segments here.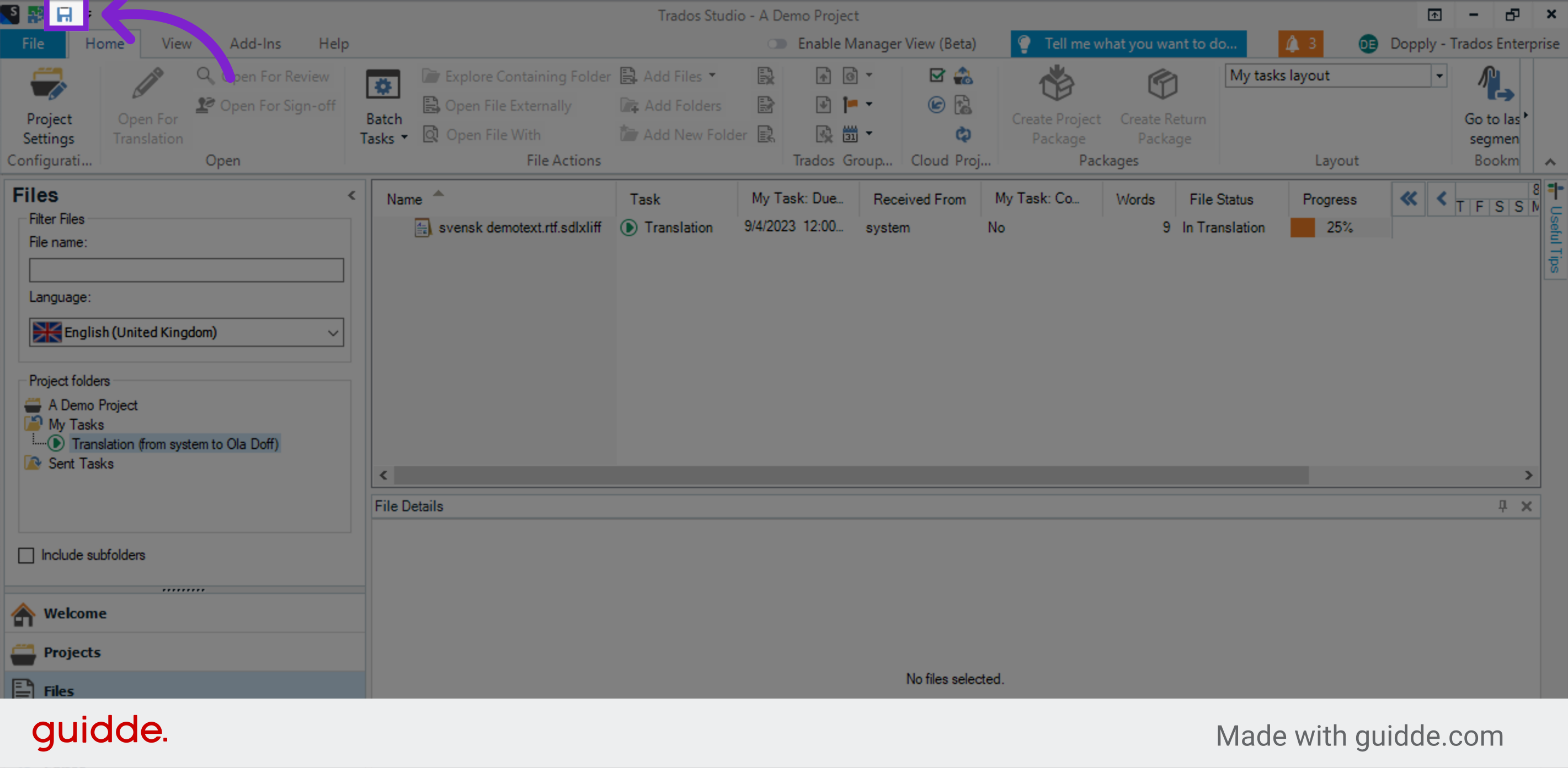 9. Complete Task
When the translation is all finished please go to the Files tab and in the top cloud ribbon use the 'Complete' task button to hand in the text. The 'Complete' button is a small check box with a green tick mark.
Your translation will now go through linguistic review and after that you will have the final say on the edits by the reviewer.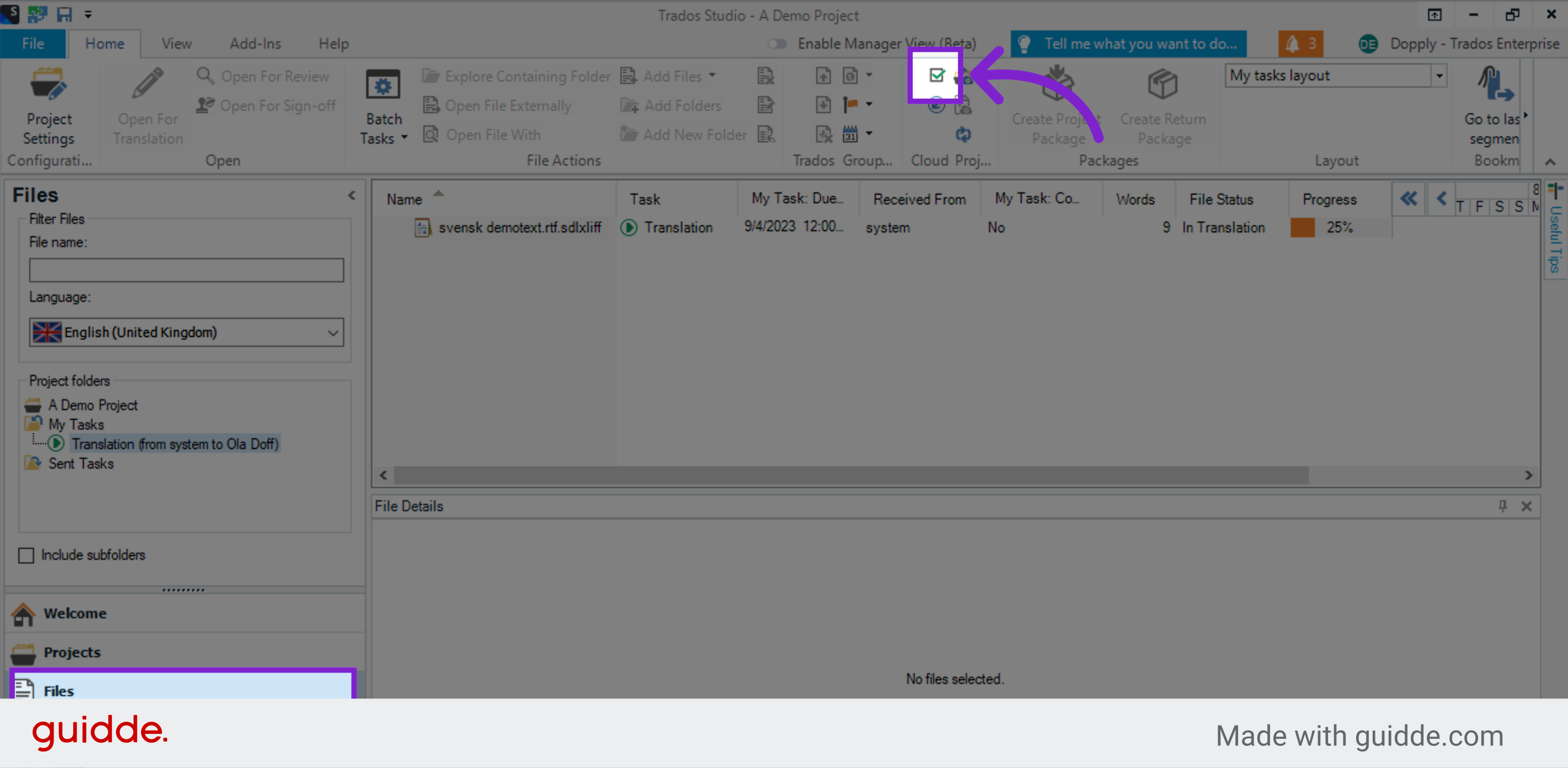 This guide covered the process of accepting and working with a Translation task through Language Cloud and Studio.